Faith, Actor 2019, America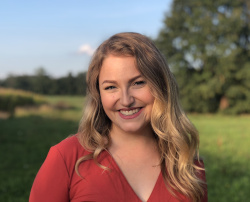 Touring with Teatrino has been a really exciting adventure and an unforgettable experience. I've had a lot of fun, seen so many beautiful places and learned a lot. I'm really proud of what I've accomplished and the skills I've acquired from working with the kids and doing the shows, and I feel like it's been an important step in my career path. I've learned a lot about myself and will look back on it fondly for the rest of my life!
Sophie, Actor 2018 & 2019, UK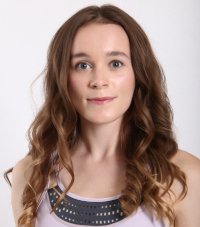 There truly is no other experience like a Teatrino tour with Educo. I learned so much about Italian culture and saw everything from the beautiful architecture to the stunning coastal sunsets to the immeasurable beauty of the mountains and lakes. Once I had seen all of this, I returned for a second year to see it all again! I cannot even begin to describe how inspiring and uplifting it is to watch the children's faces as they comprehend a magical story that you present to them in a foreign language, and your whole heart is warmed by the achievements of the children learning something new because of you. I have also been able to grow a lot during my time in Teatrino, in confidence, in patience and in career skills. I can also guarantee that you will meet some incredibly interesting people from all over the
world - some of whom you will remain firm friends with for life.
Janaye Henry, Actor 2019, New Zealand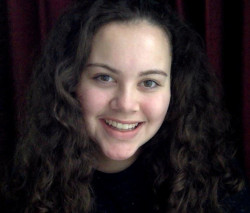 During my time with Teatrino I have worked harder than I thought I could, laughed every single day and seen some of the most beautiful sights in Italy. It has been a privilege to perform and facilitate workshops everyday. My tour team became my closest friends and the majority of the job just felt like travelling and performing with friends. I came all the way from New Zealand to do this and I haven't looked back. If you want to fully immerse yourself in Theatre in Education, this job is a practical way to learn skills that would take years to learn in a classroom. If you're nervous about applying or are unsure, you should absolutely feel the fear and do it
anyway! It's an experience like no other
Adam Jefferys, Actor 2019, UK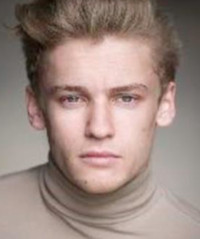 The experiences you gain whilst touring with Teatrino will stay with me forever. You are constantly developing and sculpting yourself and your craft. To be given the opportunity to travel across Italy and spread the joy of theatre and the language of English (and eat loads of pizza!), is an opportunity you do not want to turn down.
Amber Jayne, Actor 2019, UK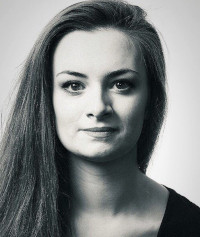 Working for Teatrino has been an incredible new experience for me after finishing university and beginning life as a Singer/ Actor post-studying. It has given me the chance to develop my skills not only as a performer but also as a collaborator, creator, and facilitator; titles I would not have necessarily given myself credit for before joining the company. It has introduced me to both the challenges and rewards that can be faced as a Touring Actor, as well as allowing me the opportunity to build friendships and become a part of an amazing community of like-minded creatives. I am excited to return home equipped with a more in depth understanding of work in the Theatre in Education field and I look forward to embarking on the future having had a taste of this particular part of the Arts industry.
Andi, Actor 2019, South Africa
Teatrino was an incredible experience for me - not only as an opportunity to explore beautiful Italy, but also as an opportunity to grow and challenge myself as a performer. Working as an actor for Teatrino taught me so much about working with students, about problem solving, and about collaboration with other performers, but it also taught me a lot about myself, exposed my weaknesses and strengths and challenged me to continuously improve. If you are a performer or theatre-maker who is interested in new experiences, and in working with students, Teatrino is for you. I will hold my time as an actor with Teatrino very close to my heart for ever.
Matthew, Actor 2019, UK
When I think back to touring Italy with Teatrino, I could not have asked for a better 5 months. For it to be my first time in the country and to see so many amazing places and learn so much about Italian culture, meet amazing friends that I will have for life, and to perform shows and inspire young people through drama (something that I have been so passionate about from a very young age) is absolutely magic and it makes me so proud. There's always something new and exciting to see every day on the road, and I also don't think I have laughed as much as I did in rehearsals or on tour with my team, and to me that is so important! Thank you for the best experience and for all of the wonderful memories.
Giulia, Storyteller 2019, Italy
The 5 months I toured Italy with Teatrino, were both a teaching and learning experience. I developed my skills and confidence as a performer and most importantly I re-discovered the importance of playfulness, on which theatre work is founded on. In my tour, I Ied interactive workshops for children, in which I played the role of a storyteller. This allowed me to unlock my creativity, adaptability and willingness to challenge myself. Italy is a country to be discovered and by spreading the knowledge of the English language through the joy of theatre, you'll be part of enabling the future generations of Italians, to communicate to the rest of the world.
Become
an Educo Tutor
Applications for our 2023 summer
programme are now being accepted!
More information
Teatrino Actors Wanted
Applications are OPEN! The deadline for applications is Tuesday 31st October 2022. We look forward to hearing from you!
More information